He adds: "Another major advantage was the opportunity to make use of the Qualys Private Cloud Platform (PCP). We host our own instance of the Qualys cloud solution, so we can assure our customers that absolutely all data remains in-country. For some customers – especially those in government – this is a key requirement."
Adopting Qualys PCP also provided a ready-made path to creating a new service offering. It was always a milestone for STC to be able to offer cloud-based cyber-security services to customers; with the private-cloud solution from Qualys, the company is building a full multi-tenant environment. "We are already providing Qualys VM on an as-a-service basis to our subsidiaries in other countries, which saves them having to source, buy and deploy their own solutions," says Yasser Al Swailem. "This is the first step towards offering value-added services to our customers. We are currently building an online portal for customers to configure and run their own cyber-security services on a highly automated basis."
Better Visibility, Easier Prioritisation
STC is using Qualys VM to scan more than 9,000 servers weekly, covering a wide variety of builds of Microsoft Windows, Linux and Unix. The company pushes the output into its governance, risk management and compliance (GRC) solution, which acts as the single internal point of trust for security reporting.
Yasser Al Swailem adds: "All of the technical reports go directly from Qualys VM to our Technology & Operation teams, who can then quickly apply the recommended patches on a prioritised basis according to severity and exploitability. We also provide status and trend reports to our executives, so that they can see the positive impact of our investment in the Qualys technology."
Armed with risk-profiling intelligence from Qualys VM, STC has better visibility of the threats it faces today and can prioritise its remediation activities to ensure that emerging issues are rapidly addressed.
"Now we can see which systems are at most risk, we can understand the threat better," says Yasser Al Swailem. "Qualys VM has also had an indirect impact on the security culture at STC, encouraging developers and system administrators to become even more engaged with security. In the past, vulnerability reports were manual and highly subjective; today, objective reports are available on easy-to-use dashboards and can be customised to each person's needs, so people are starting to take advantage of the information to improve their own approaches to security."
"We don't think of Qualys as a vendor but as a fully-fledged partner, and we look forward to bringing the benefits of their technology to many of our customers in the near future."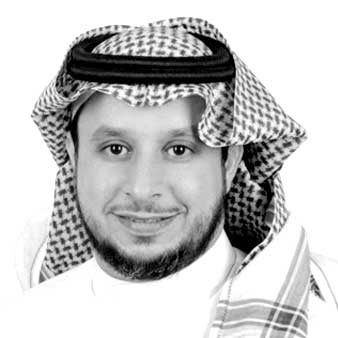 Yasser Al Swailem
General Manager of Information Security, STC
Cyber-Security for All
The introduction of Qualys VM has enabled STC to achieve a significant year-on-year reduction in the number of potential vulnerabilities present on its network. The improved visibility of vulnerabilities means that the company can prioritise remediation while ensuring that critical systems remain available when they are most needed. Equally, STC spends far less time and effort on manual scans and reports, enabling it to focus resources on addressing the most serious potential threats. This in turn has helped the company accelerate average remediation times, enhancing its cyber resiliency.
"As the next step, we are looking at implementing Qualys Cloud Agents to provide a new capability: scanning public interfaces continuously," says Yasser Al Swailem. "Our digital services require that we extend our perimeter to include our partners and that creates an element of third-party risk. Cloud agents will make it easier to monitor our third-party vendors and customers' systems, providing us more visibility beyond the edge of our network."
The combination of the private-cloud solution and the local presence of Qualys technical personnel in Saudi Arabia is another positive element for STC.
Yasser Al Swailem concludes: "Our ability to access direct local support from Qualys is another reason for customers to sign up to our new cyber-security-as-a-service offering in the cloud. We don't think of Qualys as a vendor but as a fully-fledged partner, and we look forward to bringing the benefits of their technology to many of our customers in the near future."