Complimentary Analyst Report
Qualys WAS Named a Market Leader in GigaOm Radar Report for Application Security Testing
Qualys WAS has been named a leader in the GigaOm Radar Report for Application Security Testing, 2023. The new Report frames criteria for evaluating and choosing a web app security solution. It describes how Qualys Web Application Scanning (WAS) is the leader compared to 15 competing solutions.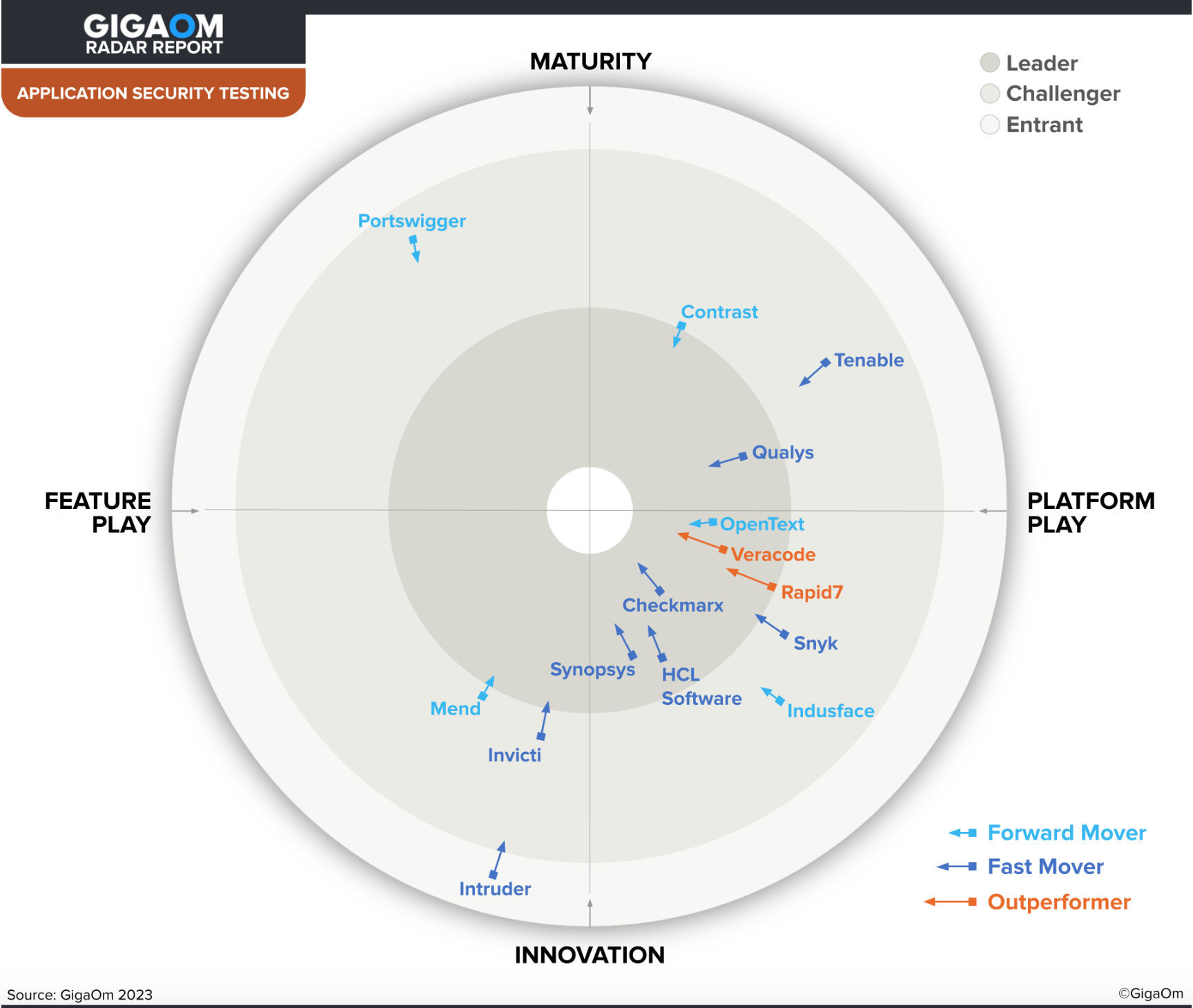 "The number of vulnerability feeds that Qualys includes is rarely if ever, matched by the other vendors in this market. The more you know what to look for, the more secure the application is. The expansiveness of the offering, combined with its architecture and presentation being unified, makes this product a good choice for security simplification projects." - Don McVittie, Research Analyst, GigaOm
The GigaOm Radar below plots the positions of all the vendors in the Report based on critical technical capabilities and features that support the needs of modern web application testing. Vendors in the concentric ring closest to the center are judged to be of higher overall value. Note how Qualys WAS is near the center.
Download the report now to see why Qualys Web Application Scanning has been named a Leader in this sector!
Key Criteria for Evaluating Application Security Testing Solutions:
CVE feeds
Mobile App Security Support
API Security Support
Integrations
Results Filtering
Traditional App Support
Security Services