Saving time and effort with automated scanning
To transform its approach to information security management, TOIN Corporation selected the Qualys Cloud Platform. By deploying Qualys Cloud Agents on all its corporate-controlled devices, the company gains near real-time updates on the security status of every asset—helping the IT team to improve visibility, save time, and take timely action on potential cyber threats.
"Working with Qualys has greatly enhanced the efficiency of critical security processes for TOIN Corporation," states Masashi Maekawa. "In the past, provisioning a new notebook or desktop required us to update several different management systems, including manually recording the asset's MAC address. Today, Qualys Cloud Agents deliver all this information and more automatically, every four hours."
Masashi Maekawa adds: "One aspect of the solution that really impresses us is how lightweight Qualys Cloud Agents are—our users don't even notice that they're there, and they're easy to install and update remotely."
Gaining real-time vulnerability insights
Based on its initial success with Qualys, TOIN Corporation has decided to build on its information security capabilities by selecting Qualys VMDR® with integrated apps for asset identification and management, vulnerability management, threat detection and prioritization and response.
Akinori Tanuma says: "We are now extending the coverage of our Qualys solutions beyond our laptop and desktop estate and using VMDR to scan our production servers and perimeter network for vulnerabilities. VMDR scans are highly automated, which helps us to alert our system owners to potential threats in a timely manner."
Protecting a hybrid workforce
Equipped with accurate, fine-grained insights into endpoint security and configuration, TOIN Corporation is achieving its goal of protecting its clients' sensitive intellectual property 24/7. Remote scanning proved especially valuable during the COVID-19 pandemic, when many businesses around the world suddenly pivoted to remote working.
"Even before the pandemic, TOIN Corporation was beginning to make the transition to hybrid working—but without a doubt, Qualys VMDR helped us to accelerate and streamline that process," comments Masashi Maekawa.
"Whether our employees are working from home or another remote location, we can get complete visibility of all the relevant security configuration details from a single dashboard: including the model numbers, IP addresses, installed applications, and geographical location. Today, there's never any doubt about which employees are using which devices—all the information is right there in the Qualys Cloud Platform."
Planning for the future
Looking ahead, TOIN Corporation plans to work with Qualys to enhance its security capabilities further. The company is preparing to implement Qualys Patch Management to automatically detect and install missing patches on its servers and PCs. In addition, TOIN Corporation aims to extend the scope of VMDR across its international business.
Akinori Tanuma explains: "Currently, we're using Qualys Cloud Agents on corporate-controlled devices in Japan, but we see that there could be significant benefits in using agent-based scanning to help protect personal devices used by freelance translators working in other regions."
"For over a decade, Qualys has helped us build security capabilities tailored to our unique business requirements: from small-scale scanning to enterprise-class vulnerability management. I wouldn't hesitate to recommend Qualys to any business that's serious about security."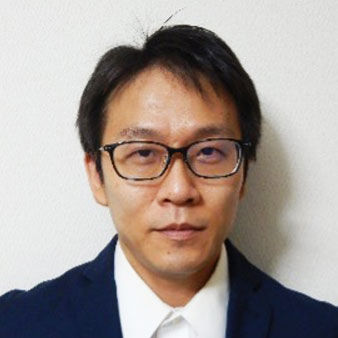 Masashi Maekawa
Manager Information Security Administration, TOIN Corporation
Masashi Maekawa concludes: "Some may imagine that Qualys solutions are only relevant for large corporations with thousands of employees, but nothing could be further from the truth. For over a decade, Qualys has helped us build security capabilities tailored to our unique business requirements: from small-scale scanning to enterprise-class vulnerability management. I wouldn't hesitate to recommend Qualys to any business that's serious about security."