Gaining Deep Insight into Vulnerabilities
Working together with Qualys, Sustrans configured the Qualys Cloud Platform to discover its network-connected assets, and Qualys Vulnerability Management and Qualys Web Application Scanning to establish a regular vulnerability-scanning regimen. Today, the Qualys solution delivers fine-grained analytics on more than 1,100 endpoints, including Mac and Windows desktops and laptops, as well as Windows and Linux network devices.
"At first, we had some challenges with vulnerability scanning traffic overloading our internal network, but deploying lightweight Qualys Cloud Agent scanners across the estate helped to solve that issue almost overnight," comments Melling. "The Qualys solution is also relatively easy to use, and we now have full visibility of our landscape through an intuitive web dashboard."
Cutting the Cost and Complexity of Patching
Shortly after its Qualys Cloud Platform deployment, Sustrans decided to trial Qualys Patch Management to test the effectiveness of automated patching.
"Our initial scans with Qualys Cloud Platform detected several thousand vulnerabilities of various levels of severity across our IT estate," explains Melling. "Within just a couple of weeks, we had successfully used Qualys Patch Management to remediate two thirds of those vulnerabilities, of which over half were the highest level of severity—an extremely positive result."
She adds: "Patching using the Qualys Cloud Agent makes it so easy for us to keep all our users safe and secure—even people with laptops that only connect to our network intermittently. Better still, patching has been entirely transparent to the end user, which means our people can continue with their work while the process runs in the background. Going forward, we believe that staying on top of the latest vulnerabilities will only require a few hours of work each week. As a result, we'll be able to protect our environment from cyber risks while keeping our IT security headcount flat."
"Thanks to the Qualys Cloud Platform, we're confident we have the tools we need to keep on top of the latest threats and build strong new partnerships across the UK government sector."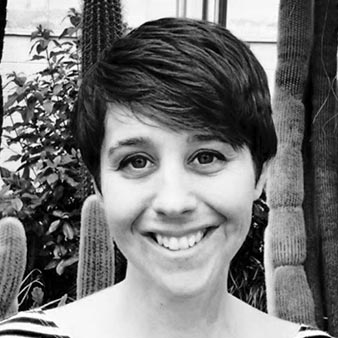 Lyndsey Melling
IT & Systems Project Manager, Sustrans
On the Road to Success
By embracing the Qualys Cloud Platform, Sustrans achieved its goal of Cyber Essentials accreditation within the tight three-month deadline. The organisation is now preparing to work on a major multi-year contract that will bring the benefits of cycling and walking to thousands of people.
"Complying with the requirements of Cyber Essentials was absolutely essential to winning this major contract—and that's exactly what Qualys helped us to achieve," Melling elaborates. "Despite the fact that the COVID-19 crisis struck right at the start of our engagement with Qualys, the team went out of their way to help us gain the capabilities we needed on time and within budget."
Ready for the Future
Based on its success with the Qualys Cloud Platform, Sustrans is already planning for the future.
"Looking ahead, we intend to enhance our approach to analysing, categorising and prioritising unpatched vulnerabilities such as zero-day exploits, as well as broadening our scans to include additional IP-connected devices and voice-over-IP services," concludes Melling.
"Cyber security is a constantly evolving discipline, but thanks to the Qualys Cloud Platform we're confident we have the tools we need to keep on top of the latest threats and build strong new partnerships across the UK government sector."