With an enhanced way of achieving those aims in mind, McDonald's France sought a way to automate many of the processes associated with vulnerability risk management: system discovery, vulnerability identification, and remediation. That's when Delcambre explains how an IT advisor recommended Qualys. Qualys enables the company to streamline control of its entire vulnerability management life cycle—asset discovery, vulnerability assessment, security fix tracking—and meet federal and internal policy regulations. The on demand solution, fully managed by Qualys, is delivered as a Web service and requires no software or costly infrastructure to deploy.
"We needed external and internal reviews of our security. That's what Qualys does for us exceptionally well. It helps us to identify, remedy, and track our vulnerabilities," says Delcambre. In addition, Qualys' ability to automate scans makes it possible for McDonald's to run these evaluations every week. "Through Qualys, we have a detailed look at our entire infrastructure from the inside, as well as an exposed view of our systems from the outside."
That ability, says Delcambre, helps the company not only achieve security, but demonstrate how its system patches are up to date to regulators. "Qualys is an important part of our compliance efforts," says Delcambre.
With that success, McDonald's France is now turning to Qualys PCI to help it substantiate the security of its credit card transactions and compliance with the Payment Card Industry Data Security Standard (PCI DSS). PCI DSS, established by all the major credit card companies, is designed to make certain that merchants maintain the level of security necessary to adequately protect credit card transactions and data. The standard puts forth twelve security requirements, including network firewall installation, encrypting cardholder data as it travels, strict authentication and authorization tracking, and maintaining a thorough vulnerability management program. There are stiff non-compliance penalties. Merchants that fail to meet compliance, or suffer a breach, can be barred altogether from processing credit card transactions, face higher processing fees, and suffer fines of up to $500,000 for each instance of non-compliance.
"Qualys enables us to automate our internal and external vulnerability audits. We get a concise report of how both insiders and outsiders can view our systems, so we always can know how our systems are in compliance with our internal policies as well as regulations."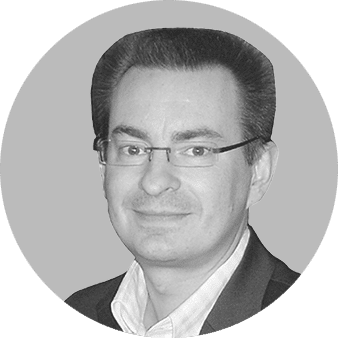 Wilfried Delcambre
Systems & Security Manager, McDonald's France
"We're piloting Qualys PCI to help us streamline with the forms, required reporting, and to validate that we have everything in place for PCI compliance," explains Delcambre.
Just as with all of Qualys' on demand security solutions, there is nothing to install or deploy, and no hidden overhead. Qualys PCI provides companies a way to streamline PCI-required questionnaires and vulnerability assessments, and creates the required validation report that can be automatically submitted to an online retailer's acquiring bank. "We're looking to Qualys PCI to save us time and make our PCI compliance efforts more efficient," he says.
While Qualys' ability to automate many aspects associated with vulnerability management, to save time, and to increase McDonald's France's IT team's efficiency, Delcambre most appreciates the continuously increased levels of security that Qualys provides. "Your systems can be really secured, both inside and out, but if you have a single misconfiguration in your firewall, you can be exposed to too much risk. That, and many other types of risks, is the type of thing Qualys finds for us."