"Implementing and configuring the Qualys solution was extremely straightforward," recalls Sklansky. "Not only was it simple to install the Qualys Cloud Agents throughout our environment, but the agents themselves are also very lightweight—eliminating the performance issues we had with our previous scanning technology. Without a doubt, Qualys offers the best agents I've ever used; they never cause us any trouble."
Gaining Actionable Insights
Based on its positive experience with Qualys VM, EPAM Systems decided to augment its capabilities by adding Qualys Threat Protection (TP) and Continuous Monitoring (CM).
"With Qualys Threat Protection, we gain a ranked list of vulnerabilities based on their severity, combined with targeted recommendations on how to remediate them," explains Sklansky. "Using Qualys Continuous Monitoring, we can monitor our external IP-connected systems and get alerts on network irregularities that might indicate an attack or a breach, all in real time."
Extending Protection into the Cloud
As a digital innovator and early adopter of cloud and container technology, EPAM Systems is always looking for new ways to deliver client value. As these cloud environments continued to grow significantly year-on-year, EPAM Systems engaged Qualys to help reduce the cost and complexity of its security processes.
"Our cloud environment is extremely large, comprising around 240 AWS accounts, 120 Google Cloud accounts and 180 Azure accounts," continues Sklansky. "To enhance security, we provision a new cloud environment for each new client project. A side-effect of this policy was that it took time and effort to verify that each environment was configured in line with our internal governance and compliance standards."
Increasing Automation, Boosting Security
By combining Qualys Cloud View (CV) and Container Security (CS) with its custom-developed EPAM Cloud Orchestrator and EPAM Carrier tools, EPAM Systems has enabled a highly automated approach to protect its cloud and container environments.
"Using the EPAM Cloud Orchestrator and Qualys APIs, we deploy a connector instance to every new cloud account," says Sklansky. "We then use EPAM Carrier to collect the relevant information on the asset and verify its compliance status using the Qualys Cloud Platform. If an action is required, the solution automatically creates a JIRA ticket for the remediation work, which we track to completion via a central dashboard."
He adds, "We are currently in the process of rolling out a similar solution to help us to inventory and monitor the compliance status of our 2,000 active containers. Here also, we use EPAM Carrier in combination with the Qualys solution to collect information, detect configuration changes, and monitor compliance against our internal policies and best practices."
"Qualys plays a key role in helping us to protect all our virtual machines, workstations and cloud services, and we look forward to working with Qualys to further strengthen our security posture."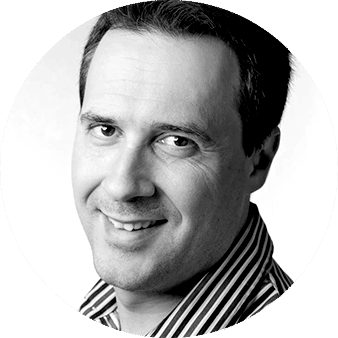 Miroslav Sklansky
Senior Director and Head of Information Security, EPAM Systems, Inc.
Forging a Valuable Partnership
EPAM Systems knows that information security is an ongoing process, and the company continually strives to enhance its capabilities. The business has recently begun exploring Qualys Policy Compliance (PC) to help compare its compliance processes and standards against industry benchmarks, empowering its information security leaders to set and measure progress against concrete targets.
Looking further ahead, the company is interested in delivering information security services as a value-added offering to its clients. For example, EPAM Systems is investigating the possibility of providing Qualys Web Application Scanning (WAS) for its clients—helping them to ensure that their digital products and services are protected against security threats.
"Vulnerability management data is of limited use if you can't quickly interpret it and take the appropriate actions," concludes Sklansky. " is one of our most valuable sources of vulnerability management data for exactly this reason: the solutions provide easy-to-digest insights into the type, severity and priority of information security threats across the business. Qualys plays a key role in helping us to protect all our virtual machines, workstations and cloud services, and we look forward to working with Qualys to further strengthen our security posture."