Craigg Barr, Technical Architect at Edinburgh Airport, explains: "Using Qualys VM, we scan more than 2,000 different assets – including around 300 servers. VM collates all data into weekly reports so we can check whether flagged vulnerabilities have been successfully remediated. We also produce more detailed monthly reports to give us a clear overview of our entire network."
"We have a dynamic environment with many people working remotely or in different offices, and Qualys VM enables us to keep track of all of our assets regardless of their location. For remote workers with newer laptops we also use Qualys Cloud Agents to save them having to come into the office for compliance scans, ensuring we still get an accurate reflection of the status of vulnerabilities on every digital asset."
Additionally, Edinburgh Airport implemented Qualys Threat Protection (TP) to provide an immediate and user-friendly method to remediate emerging risks.
"The dashboarding capabilities in Qualys TP gives us an instant view of any risks that are currently being exploited, or shows us how they could be exploited," says Craigg Barr. "Qualys TP provides the first line of defence across our new, protected network."
"Qualys has given us the ability to rapidly identify any vulnerabilities in our network and fix them without any disruption to our operations."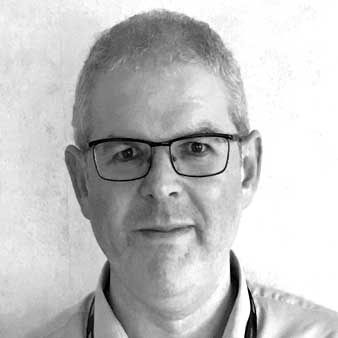 Denis McIlroy
Head of IT Architecture, Security and Operations, Edinburgh Airport
Prepared for Any Threat
With Qualys solutions now in place, Edinburgh Airport has greater visibility of the potential cyber risks to its operations and as a result, can remediate most threats before any disruption can impact operations or passengers.
Denis McIlroy explains: "Qualys has given us the ability to rapidly identify any vulnerabilities in our network and fix them without any disruption to our operations. Over the course of a week, Qualys VM runs three scans for all of our remote and on-site assets, and two scans for our servers, giving us unprecedented clarity in our reporting."
"Our remediation teams can quickly digest the information provided by the Qualys solutions, which enables us to prioritise and resolve threats in our regular patching cycles. In addition, Qualys produces detailed data for quarterly reports that we send to the board of directors, to give them a snapshot of the risks facing the network."
Edinburgh Airport has also gained the capability to react almost immediately to emerging or evolving threats, to avoid any sudden outages that could impact travel plans at short notice.
Craigg Barr says: "With Qualys TP in place, we feel completely prepared for any zero-day exploits. We began our journey with Qualys shortly before WannaCry struck, which opened our eyes to the importance of regular patching and rapid remediation capabilities."
"Now we run a regular patching cycle for every one of our assets. If we detect another severe threat like WannaCry, we have the ability to run ad-hoc scans to check the risk and help us take the appropriate steps in time."
Looking to the future, Edinburgh Airport is confident about meeting any upcoming regulations governing data protection following the introduction of the GDPR.
Denis McIlroy concludes: "With the visibility that the Qualys solutions provide across our network, we can be confident we'll be ready to meet any new regulations around our security. At the moment we're concentrating on streamlining our operations and eliminating the threat of disruption to keep our passengers flying on time, and we are considering implementing Qualys Policy Compliance (PC) to give us even more peace of mind."