Qualys enables the bank to streamline control of its entire vulnerability management lifecycle: asset discovery, vulnerability assessments, tracking security fixes, and meeting federal, state, industry, and internal security policy regulations. The on-demand solution, entirely managed by Qualys, is delivered as a Web service and requires no software or costly infrastructure to deploy. And Qualys' Six Sigma accuracy and comprehensive Knowledgebase of security checks are unmatched. In fact, Qualys identifies all networked assets and examines 65,536 system ports for vulnerabilities. The result is a powerful and highly accurate baseline of the network. "What sold us on Qualys is its security-as-a-service model," says Klenke. "We don't have teams of people just sitting around, and we're very conservative with our resources and how they're deployed," he says. "Qualys provides a service that doesn't add to our current headcount levels to deploy it."
In fact many of the vulnerability assessment tools that Fifth Third evaluated required that the company buy a server and database, and that the database and underlying operating system be manually and constantly hardened and maintained, in addition to other significant backup and storage management costs. "With Qualys, that's all handled as a service. That is very compelling to us," says Klenke.
Today Fifth Third has twenty Qualys appliances that audit more than 30,000 specific IP addresses throughout Fifth Third's internal and external infrastructure. Through the automated capabilities provided by Qualys, the bank has been able to establish continuous internal and external network audits.
What's more, incomplete reporting capabilities no longer are a problem. Through Qualys' ability to assign highly-specific asset tags, the bank now can parse its vulnerability information in any way it wants. "We can break down reporting by machine types, business units, or any other way we need," Klenke says. "At the end of the day, it comes down to getting the right information to the right people, and that's exactly what Qualys provides for us."
Continuous Regulatory Compliance and Tight Risk Management Integration
Whether it's federal regulations that govern the security and privacy of the networks of financial services organizations, Sarbanes-Oxley, or the PCI Data Security Standard (PCI DSS) that mandates strict controls to protect credit cardholder account information, Qualys' accuracy and flexible reporting capabilities means Fifth Third always is maintaining its systems so that they're compliant. "There are plenty of regulations out there that mandate patch frequencies and security controls, and Qualys helps us to stay on top of compliance with a very aggressive vulnerability management program," he says.
PCI DSS is of particular importance to Fifth Third, which is both a credit card acquiring and issuing bank. "And as a payment processor, we have significant security responsibilities to our merchants, and we must report our compliance directly to the major credit card companies. Because Qualys is a certified PCI scanning vendor, any reports we get from Qualys' PCI templates can be provided to our auditors as evidence that our systems are in compliance," Klenke says.
Building on this success, Fifth Third Bank currently is working on additional ways to utilize Qualys to streamline operating efficiencies and security. While the bank's vulnerability audit reports now are dispatched by the security team, Klenke is using the Qualys API to automate report distribution to all IT managers, systems administrators, and others. "We're always looking for areas where we can cut unnecessary steps, and Qualys' API is very useful in these efforts," he says. Qualys also will be put to use through the upcoming integration of Qualys' vulnerability audit data with the bank's security event management software. In this way, vulnerability information will be correlated instantly with intrusion detection alerts. "This will significantly tone down the number of events our IDS triggers. When we're not vulnerable to an exploit or certain probe, we don't want to be alerted about it. The accuracy of Qualys' information will enable us to focus our efforts on real-world risks," Klenke says.
Fifth Third sought a way to reduce the onerous amount of false positives that wasted internal resources and administrators' valuable time, slash costly third-party audits, and attain a better, more proactive approach to its vulnerability management and regulatory compliance initiatives. Qualys certainly has helped the bank to get there. "It's not about being secure the day the auditors show up. It's about being secure and compliant every month, week, day, and hour. And Qualys helps us to achieve and demonstrate that continuous level of security and compliance," says Klenke.
"It's not about being secure the day the auditors show up. It's about being secure and compliant every month, week, day, and hour. And Qualys helps us to achieve and demonstrate that continuous level of security and compliance."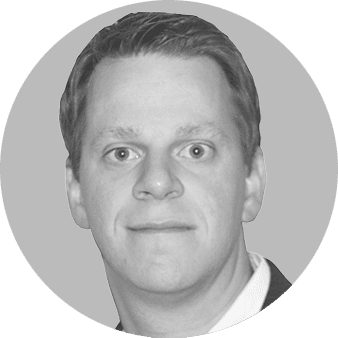 Brian L. Klenke
CISSP, Manager of Information Security Vulnerability Management Team at Fifth Third Bancorp