AssetView® Live – CyberSecurity Asset Management Re-Invented
Wednesday, June 2,
10am PT
Register below for this special virtual event
With Qualys CyberSecurity Asset Management (CSAM), enterprises now have an all-in-one way to discover, identify and remediate security gaps in their key IT assets. CSAM leverages the power of the Enterprise TruRisk Platform and uses a single agent to deliver comprehensive security visibility, prevention, detection and remediation.
As part of this important launch, we invite you to experience AssetView Live — hear the vision, get a deep-dive demo, understand the value from customers and partners, and join a live Q&A discussion of our game-changing CSAM — CyberSecurity Asset Management app.
Agenda:
10:00

–

10:15am

Opening Remarks
Sumedh Thakar, CEO and President, Qualys


10:15

–

11:00am

Live CSAM Demo
Ed Rossi, VP of Product Management, Qualys


11:00

–

11:10am

What's Coming Next and How Can I Experience it for Myself?


11:10

–

11:20am

Customer Spotlight: Asset Inventory for Security Pros
Jatinder Pal Singh, Director of Security Operations, Informatica


11:20

–

11:30am

Partner Spotlight: Your Security Foundation Starts with Asset Visibility and Context
Todd Waskelis, AVP, AT&T Cybersecurity Solutions


11:30

–

11:50am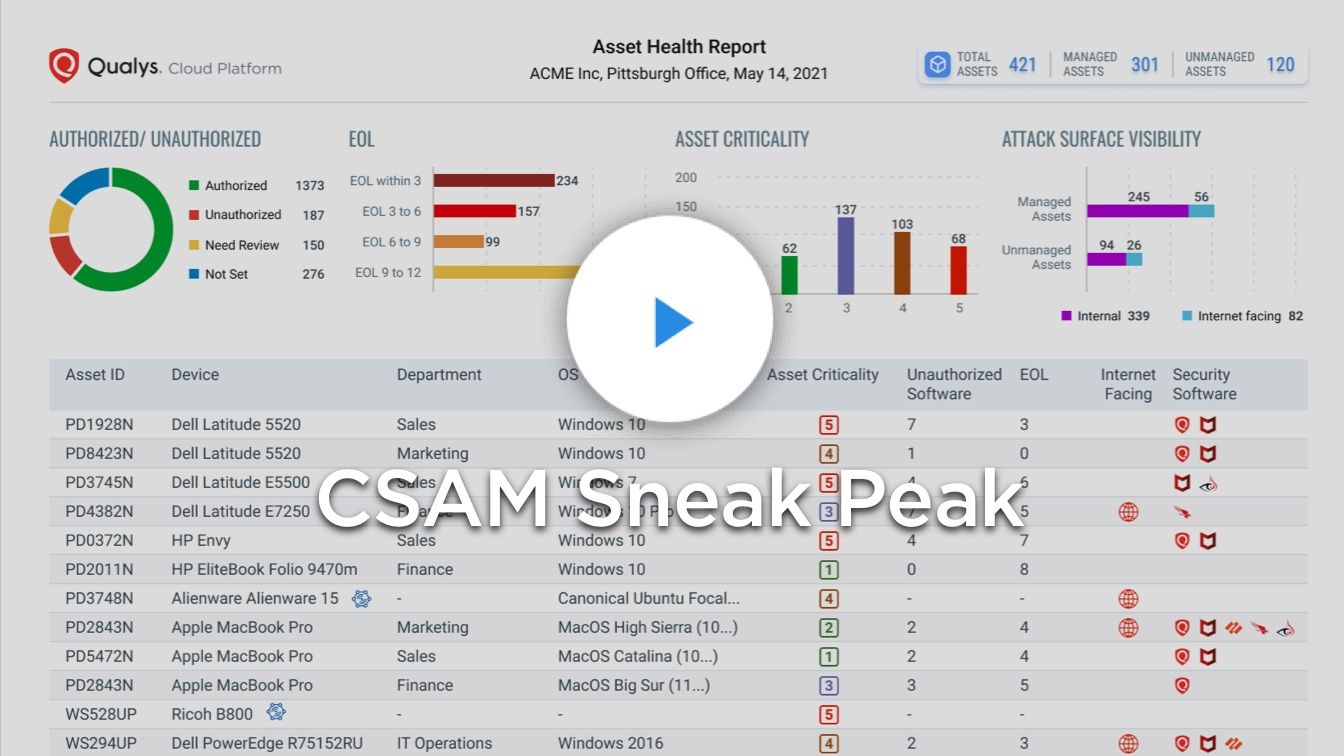 © 2023 Qualys Inc. All Rights Reserved | Privacy Policy